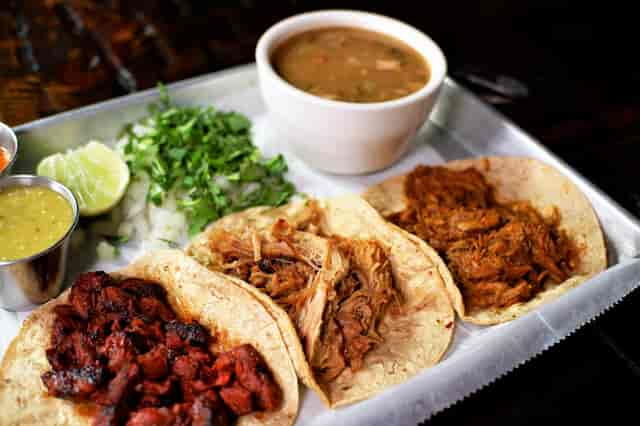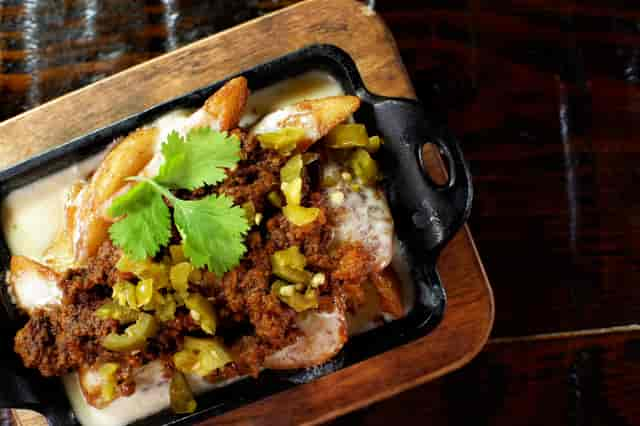 Zapata
Tacos and Tequila Bar
Visit Our Mexican Restaurant In Norcross, GA Today!
Zapata Tacos and Tequila Bar is the best Mexican restaurant in Norcross, GA, providing quesadillas, tacos, burritos, and more for our hungry and thirsty guests! At Zapata, we feature classic Mexican food as well as unique, homemade dishes, such as our street style tacos and one of a kind "Molcajetes", so we can provide the best food options around.

At our restaurant, we feature exciting, revolutionary Mexican food that pays homage to the past while also bringing something fresh and new to the table. Additionally, we're proud of our Agave-based bar that is stocked with a wide selection of Tequila, Mezcal, and other agave distilled spirits. 

We are featuring live music every Thursday starting at 6:30 pm. Want to watch an Atlanta United game? We are fully set up with multiple TV's so you can catch all of the excitement. Come indulge in hand-crafted margaritas or eat a freshly made chicken fajita with family or friends. No matter what you're looking for, we're dedicated to bringing you great service, good food, and hand-crafted drinks. 

Whether you're looking for lunch, dinner, drinks, or catering, Zapata Tacos and Tequila Bar has you covered. Stop by today or call us at (770) 248-0052 to place a pickup or catering order.
brick background
Zapata features classic Mexican fare as well as unique dishes that you will only find here with us. From our street-style tacos to our one of a kind "Molcajetes" come bask in the finest Mexican in Atlanta. Oh...and we use only high-quality ingredients that are locally sourced. View Our Menu Now!
We pride ourselves in having an Agave-based bar with an exceptional selection of Tequila, Mezcal, and other agave distilled spirits. Come indulge in Hand-crafted margaritas with fresh lime juice, house-infused tequila, and original Mexican cocktails. Learn More about us now!
Norcross, GA
15 Jones St NW
Norcross, GA 30071

Hours
Monday - Thursday:
11:00 am - 10:00 pm
Friday:
11:00 am - 10:30 pm
Saturday:
12:00 pm - 10:30 pm
Sunday:
12:00 pm - 9:00 pm
brick background